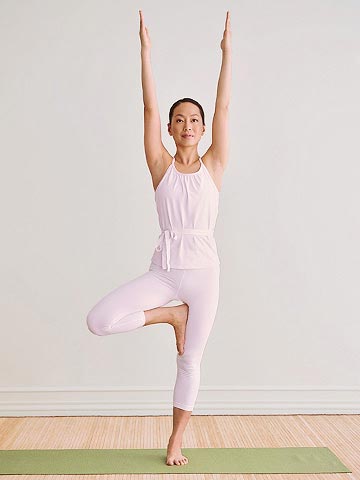 2. Tree
(balancing pose)
Stretches and strengthens:
Butt, thighs, calves, ankles, chest, and shoulders; improves balance
Stand with arms at sides.
Shift weight onto left leg and place sole of right foot inside left thigh, keeping hips facing forward.
Once balanced, bring hands in front of you in prayer position, palms together.
On an inhalation, extend arms over shoulders, palms separated and facing each another. Stay for 30 seconds.
Lower and repeat on opposite side.
Make it easier: Bring your right foot to the inside of your left ankle, keeping your toes on the floor for balance. As you get stronger and develop better balance, move your foot to the inside of your left calf.