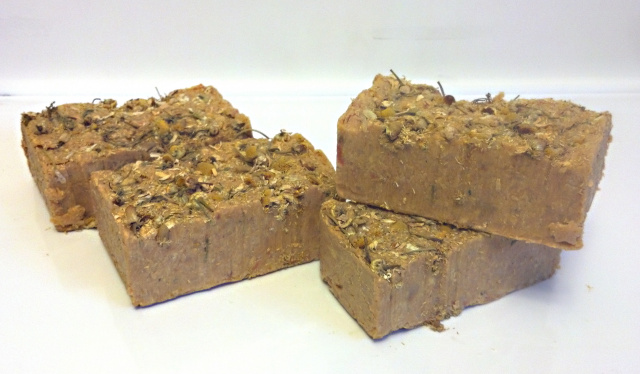 SpaGlo Lemon/Chamomile Natural Soap is handmade vegetable soap that is paraben free & made with the highest quality natural plant oils and herbs. It is infused with soothing chamomile tea and chamomile powder and scented with a blend of Chamomile, lemon and lemongrass fragrance oils. Handmade soaps cleanse and moisturize skin unlike ordinary commercial soaps which tend to be drying. Natural Glycerin in the soap attracts moisture to the skin, keeping it softer. Chamomile is know for its gentle, calming and soothing properties to the skin. It has mild exfoliating benefits from finely ground tea leaves and chamomile flowers. Net Wt. 4 oz.

Key Benefits:
Small Batches Handmade Fresh in the USA

Paraben Free, Natural Ingredients

No Detergents, is good for all skin types

Leaves skin soft, smooth and clean.
Directions: Use as any other soap but handmade soaps tend to be softer than hard milled soaps so we recommend keeping it on a soap saver dish so it dries out and does not melt to quickly do to sitting in water for to long.
Contains: Base ingredients of vegetable oils including: olive oil, palm oil*, Shea butter, coconut oil and canola oil. Some soaps may contain the addition of botanical herbs, fragrance oils, sea salt, iron oxide, mica, clay, activated charcoal, tea tree oil, and essential oils.* Palm Oil is sourced from suppliers that are participants in the Roundtable on Sustainable Palm Oil (RSPO). We support the RSPO values and mission.