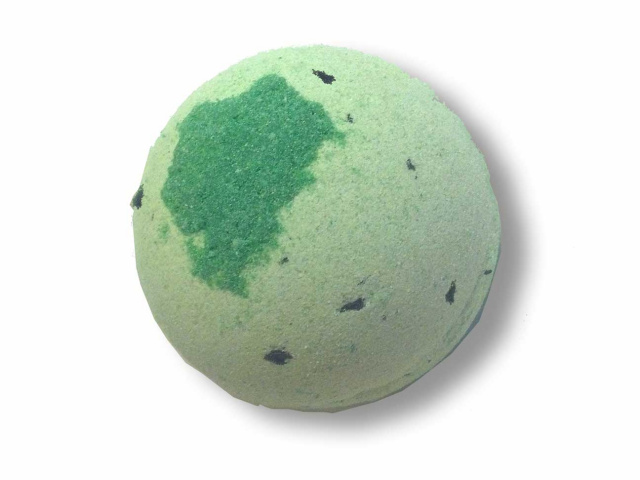 SpaGlo Seaweed Detox Bath Bomb is a therapeutic body soak. It is infused with 100% natural dried seaweed and seaweed powder to help flush out toxins and soothe inflamation. Scented with refreshing white tea and ginger. Relax and let the pale green waters soothe away stress as they moisturize rough dry skin all over your body. Net Wt. 6-7oz. Wrapped in clear gift bag & tag makes a great party favor. For party favors allow 4 to 6 days for production before shipping.
Key Benefits:
Handmade Fresh to Your Order

Paraben Free, Natural Ingredients

Moisturizes Skin with Shea Butter

Soft colors so it will not stain tub
Directions: Drop one of these treats into your full bath water (or split in half and only use half). It immediately begins to bubble and fizz on contact with water. Slip into your bath and relax.

Contains: soda bicarbonate, citric acid, shea butter, olive oil, grape seed oil, white clay powder, seaweed powder, dried seaweed, cornstarch, food coloring, mica, fragrance and essential oils.