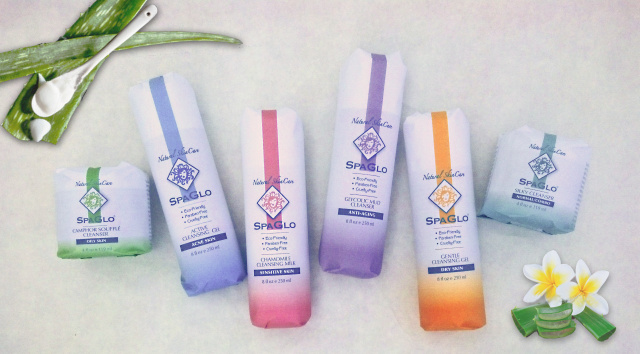 SpaGlo® Natural SkinCare Products
Are Professional Spa Quality, Natural, Paraben Fee with Essential oils.
Nurture your skin naturaly......Whether you have normal, dry, oily, acne prone, sensitive or mature skin you will find the right skincare products for your skin's needs. SpaGlo natural skin care products provide fast, visible results you can see within weeks. Made with 100% Natural Aloe Vera Gel as a base instead of water or alcohol and combined with the latest discoveries in effective natural vitamins, micro-nutrients, minerals and herbs that have been proven to be effective in treating skin. SpaGlo skin care products contain no parabens, formaldehyde, toluene or phthalates and are packaged in recyclable or compostable plastics and paper. All ingredients are from a plant based source including Squaline, Collagen and Protein. We bring you a whole new generation of professional spa quality products that are easy to use at home, effective and environmentally friendly. See our Environmental Policy.